TV
Teresa Giudice slams Joe Gorga over failed deal with Luis
The real housewives of New Jersey Star Teresa Giudice calls her brother Joe Gorga over his alleged involvement in a deal that left Luis Ruelas thousands of dollars. Teresa and Joe's relationship has deteriorated since filming began RHONJ Season 13 completed. The drama culminated in Joe and his wife Melissa Gorga not attending Teresa's wedding to Luis in August 2022, leaving fans all the more confused. Since the season began airing on February 7th, more backstories have been uncovered surrounding the drama that keeps bravoholics hooked as the mysteries unfold weekly.
In a preview clip for the next episode of The real housewives of New Jersey Season 13, courtesy of Bravo, the siblings appear to be dealing with some other drama that may have contributed to their aftermath. It's about a pizza business gone wrong that cost Luis $250,000.
The real housewives of New Jersey's Teresa Giudice blames Joe for her then-fiancé's loss. "I've kept my mouth shut all these years to protect my brother to keep the peace and I'm so tired of it. So I'll tell the truth." Teresa reveals in a confessional. She goes on to explain how Joe came up with a business idea that he wanted them to do together.
RHONJ's Teresa Giudice is skeptical about a doomed deal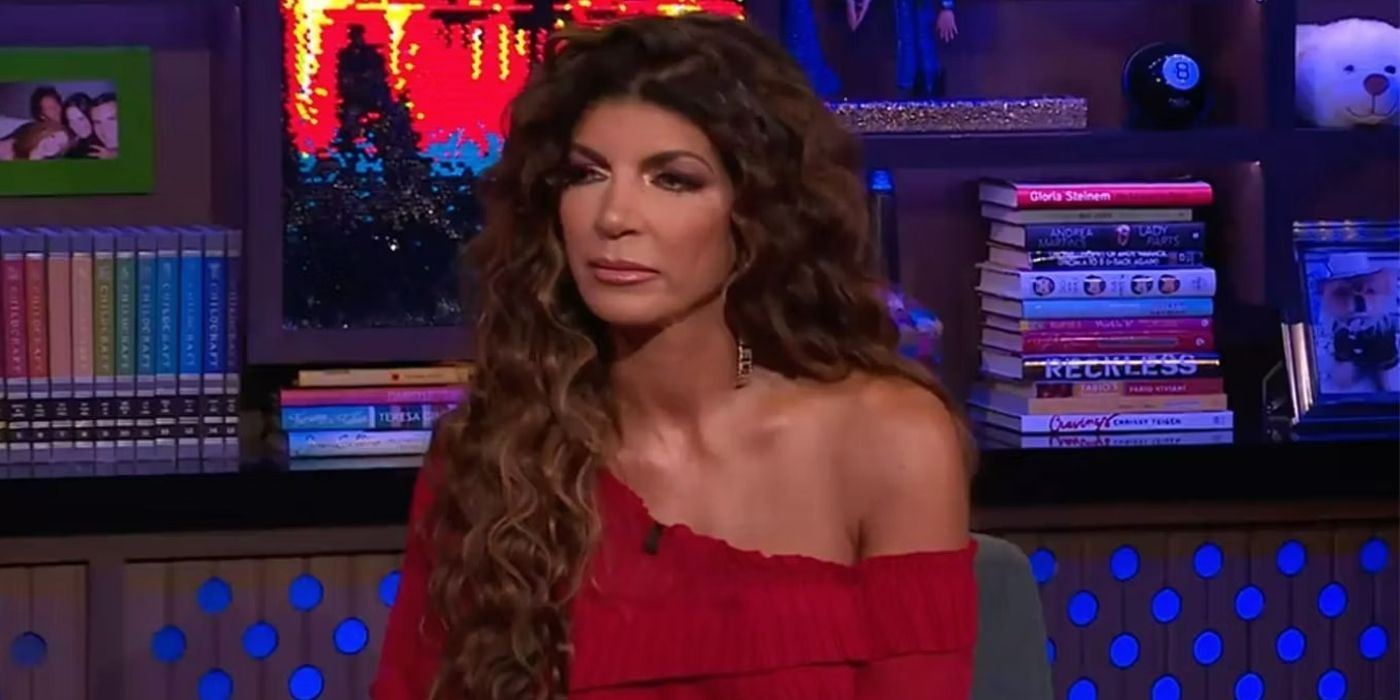 Teresa admits she was skeptical about the idea and even opposed it when her now-husband agreed to shell out $250,000. "I said 'no' because I don't think you should get involved in business." she told her RHONJ co-stars. Ignoring her concerns about doing business with the family, Luis spoke to her attorney, who came up with a proposal for a sharing factor that eventually blew up in everyone's faces. "Then he spoke to my attorney and he was like, 'Well, what percentage should I give Joey?' I guess they came up, I don't know, 5%. So my brother freaked out like he wanted 50%." reveals the reality star.
While the exact nature of the deal or how it went wrong has not been detailed RHONJ Preview clip, Joe admits something happened between him and Luis. Given that the episode was filmed before Luis and Teresa's wedding, it's not surprising if the event sets the premise for Joe and Melissa's absence from the wedding. After all, while the RHONJ The cast have yet to disclose details about the family drama for contractual purposes, they have dropped hints throughout the season and in their real-time social media exchanges. Melissa once attributed their feud to a list of reasons, including a fight that broke out during filming RHONJ season 13
In another instance, Melissa accused Luis of making Joe and Teresa's relationship more strained through his alleged manipulations. These claims aren't far-fetched, as it's actually possible that Luis had a rotten agenda behind marrying Teresa, who is seven years his senior. Former RHONJ Star Kim DePaola once seized on this possibility, claiming Luis is a shady character who dumped his former girlfriend only to seek television fame through Teresa. So far, Luis has been nice to Teresa and her children. In fact, Teresa's daughters prefer him over their Uncle Joe, as inferred from previous episodes of RHONJ as well as public spats, whereby the "hidden agenda"Theory less tenable.
The real housewives of New Jersey airs Tuesdays at 9 p.m. EDT on Bravo.