TV
RHOBH's Kathy Hilton reveals how Paris surprised her with her secret grandson
Kathy Hilton's famous daughter Paris recently welcomed a son and revealed the baby surprise to her mom and star The Real Housewives of Beverly Hills in an unconventional way. Kathy had her own drama RHOBH in the last year, but there have been some other, more important, big milestones in her life. Like her daughter Paris, who is having her first child and hiding the birth via surrogate from her family.
In a recent interview with Extra, The Real Housewives of Beverly Hills Kathy revealed the details of how her daughter Paris surprised her with a grandson. Kathy shared that Paris was out of the country and when she approached her to exchange gifts she assumed it was nothing more than normal gift exchange. Instead, Paris said: "I have another surprise for you." which Kathy assumed was a puppy as she and her husband had recently lost their dog. Paris entered the room with a little boy in her arms and Kathy said the moment was "Nice," and she seems excited about the new addition.
RHOBH's Kathy Hilton's family drama starring Kyle Richards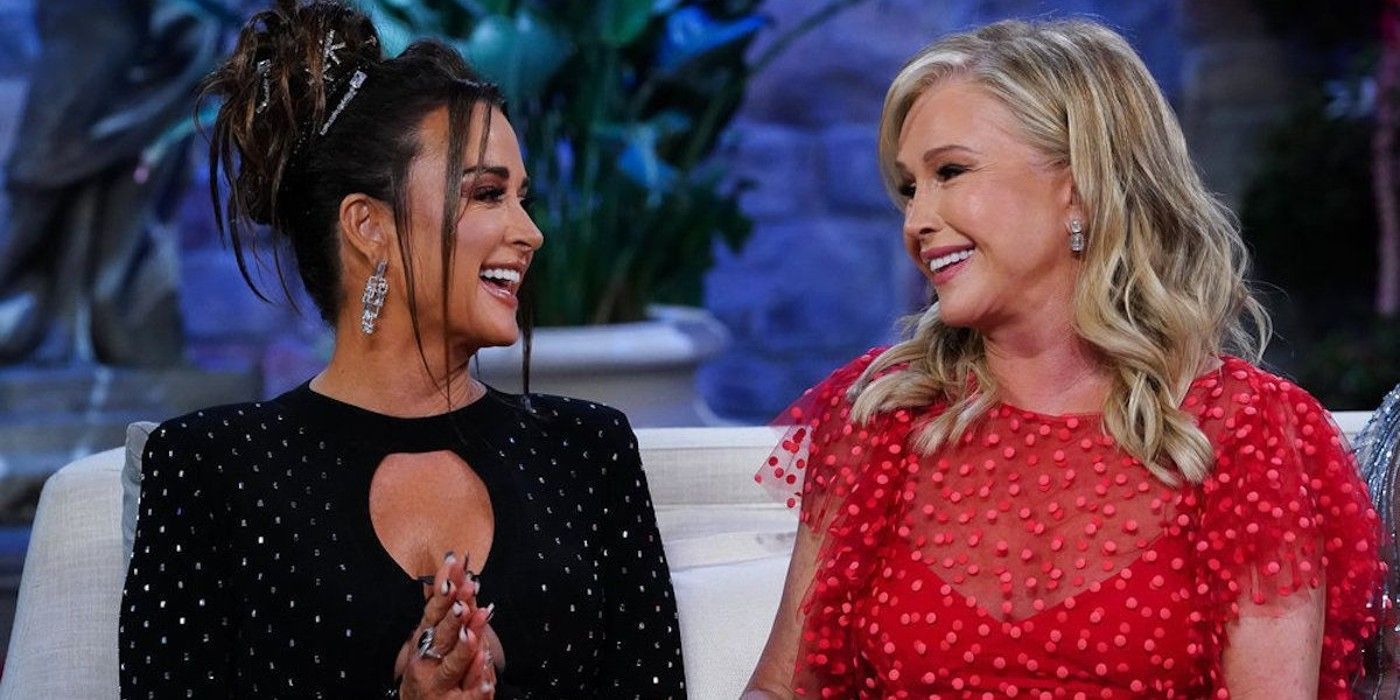 It seems Kathy Hilton and sister Kyle Richards are still not on speaking terms. After the last season of RHOBH Their relationship was in an awkward spot due to drama involving other cast members. It was Kathy's first season on the show, and it seems she wasn't expecting the drama and rumors that circulated on the show. Kathy and Kyle's sisterly bond should be able to rise above all the drama, but that doesn't seem to be the case right now.
This is such an important moment in Kathy's life as it is her first grandchild from Paris. This is something that should be shared with her sister and with the whole family. Kathy and Kyle have had their issues over the years, along with their other sister, Kim Richards, who used to be with them RHOBH as well as. Kathy was set to celebrate this moment with her sister Kyle and introduce her new grandson to her entire family. Knowing the sisters don't speak to each other means they don't share this special new addition to the family.
While Kathy's new grandson is guaranteed a starring role in the next season of The Real Housewives of Beverly Hills, he is an important part of the Hilton/Richards family. Hopefully Kathy and Kyle can put their troubles behind them and celebrate Paris and this new gift to the family. Kathy seems very excited to be part of this journey with her daughter as Kathy and Paris have become closer lately as Paris is honest about her past. Now it's time to share that love with the rest of the family.