TV
Miona Bell is teasing a return to the 90 Day Fiancé franchise
90 day fiance Star Miona Bell recently took to her Instagram Story to tease a possible return to the franchise alongside her husband Jibri Bell. Jibri and Miona were introduced on 90 day fiance Season 9 when Miona moved from Serbia to South Dakota to start a new life with Jibri and to marry him. However, Jibri and Miona quickly realized that they didn't like living with Jibri's parents, and the two later decided to move to California instead. The couple wed at the end of the season in a small ceremony at Joshua Tree National Park, performed by Jibri's grandmother, Cheyenne.
90 Day Fiancé Miona Bell loves interacting with her followers on social media and recently posted a Q&A for fans on her Instagram story. One fan responded and asked Miona if she would ever consider appearing on reality television again. In a video response, Miona explained that she wanted to take some time off from reality TV as she needed to adjust to having so much attention and heal from some of the things she had gone through as a result. However, Miona stressed towards the end of the video that fans could expect to see her back on their TV screens very soon.
Miona & Jibri could appear in Season 8 of 90 Day Fiancé: Happily Ever After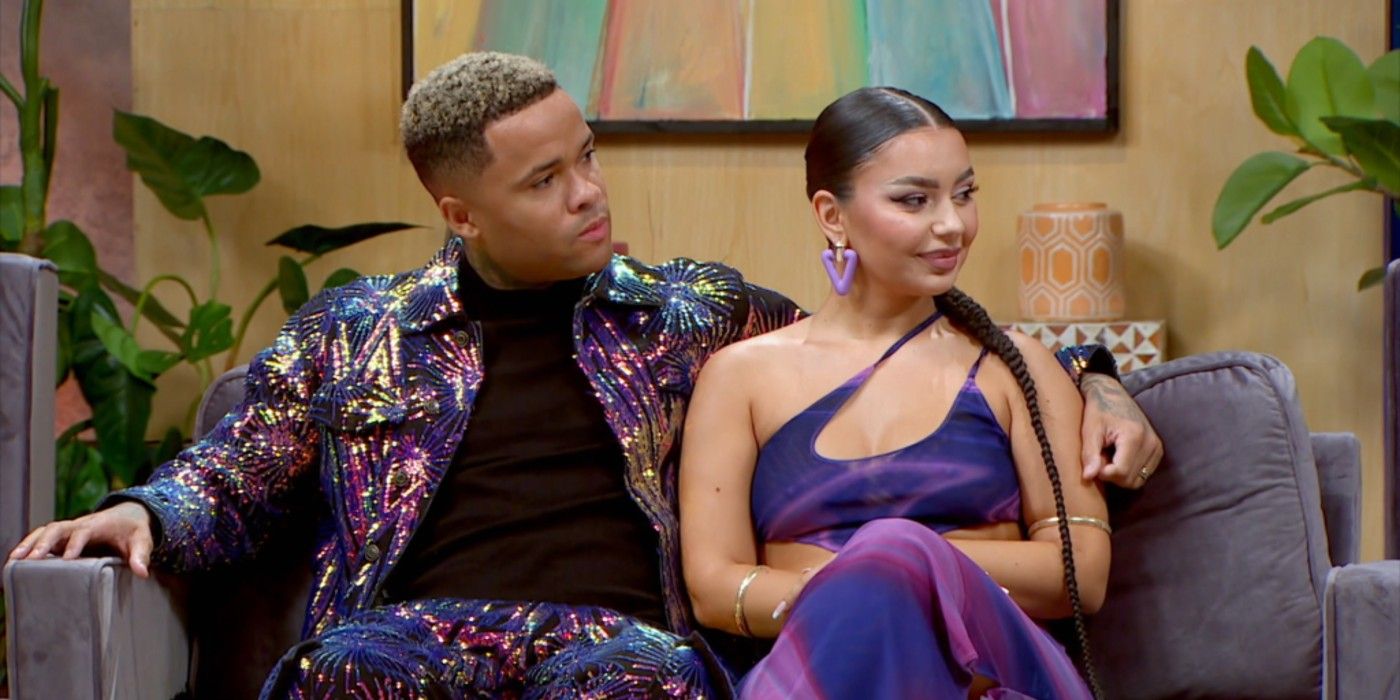 If Jibri and Miona appear in a future spin-off, it would make the most sense for the couple to star 90 Day Fiancé: Happily Ever After? Season 8. Jibri and Miona are already established franchise stars, and the two are still happily together. If franchise planning stays on course, Happily ever after Season 8 is expected to premiere towards the end of 2023. It's possible the couples have already been cast for this, which is why Miona seems so sure she'll be returning to the franchise.
While Miona teases a return to fans, she and Jibri weren't among fan-favorite couples 90 day fiance Season 9 and Jibri was even considered as one of the season's villains. Jibri and Miona were accused of faking parts of their relationship to get on the show when rumors surfaced mid-season that the two had actually married in Serbia prior to filming. Jibri also attacked many other cast members during the tell-all, causing the pair to receive a lot of negative feedback from viewers.
Although Jibri and Miona may not be finished yet 90 day fiance Season 9 at its best, their unusual lifestyle nonetheless gives them the potential to create good storylines for future seasons. While Jibri and Miona may be annoying to some viewers, the couple's crazy antics keep them entertained and rated. Jibri and Miona also have big plans since viewers last saw them as Jibri works on his music while Miona works hard on her beauty business. As Miona has hinted, it's likely that viewers will see the couple return to their screens at some point in the near future.