Royals
Camilla Follows in Queen Elizabeth's Footsteps With Charity Visit
The Queen Consort has long been a supporter of literacy charities, and today she underscored that with visits to two organizations campaigning for reading for all. At her second stop of the day, Camilla followed in Queen Elizabeth's footsteps by signing a guest book signed by Princess Elizabeth more than 85 years ago.
The Queen Consort spent more than an hour with children's reading charity Coram Beanstalk at their Kings Cross headquarters today to celebrate an event to mark their 50th anniversary. She commended the important work of volunteers helping school children read and bravely taking part in fundraisers for a poem by Joshua Seigal. But as she was about to depart, Camilla was reminded of the long line of royal wives who had supported Coram since 1739.
While Coram Beanstalk is 50 years old, Coram charities began in the 18th century when Thomas Coram founded the Foundling Hospital. Since then the group has evolved and now includes several different charities operating in the UK and around the world, claiming to help over a million children and families every year.
Princess Elizabeth attended Foundling Hospital Day Care with her grandmother Queen Mary and sister Princess Margaret in July 1936. Both sisters signed the guest book as "Elizabeth of York" and "Margaret Rose of York". Queen Elizabeth last visited in 2018 when she signed the book "Elizabeth R."
dr Carol Homden, the managing director of Coram Beanstalk, explained to Camilla that Queen Caroline, wife of King George II, was the first queen to show interest in Thomas Coram's work. King George II signed a royal charter to establish the Foundling Hospital after the death of his wife. dr Homden said of the late Queen Elizabeth: "She first visited Coram as Princess Elizabeth when she was 10, along with her grandmother. But as you can see over the decades, Her late Majesty has been deeply involved in our work. And of course Queen Caroline had followed in her footsteps all those years before."
"Gosh, it goes all the way back," Camilla remarked. Before signing the guestbook, she joked, "Please tell me what the date is," and when told it was the second of February, she said, "Oh, I should know, it's my sister's birthday ."
Earlier, the Queen Consort looked amused as she joined in the actions for the poem "Just a Book?". by Joshua Seigal. "It's very democratic, the actions, everyone has to do it, it doesn't matter who you are," Joshua said afterwards. "It was a really wonderful experience… When high caliber people can support something as important as literacy and reading then it makes a huge difference. The more people involved, the better, and the better known those people are, the better."
Camilla has made literacy a cornerstone of her royal work and became a patron of Coram Beanstalk in 2013. In an impromptu speech today, she described herself as the "very proud patron" of the charity. She said about the power of reading: "You can escape to other worlds, you can laugh, you can cry, you can learn. And it's thanks to all of you that it's happening for all these kids."
Homden said after the visit, "Her Majesty's commitment to children's literacy and of course the issues that impact children's ability to learn is greatly appreciated and has never been more important." direct engagement, the way she puts everyone at ease, just her genuine love for the children and for us all to serve by improving their lives."
Earlier in the day, the Queen Consort had visited Book Aid International, a charity that provides books to communities in need.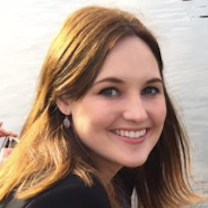 city ​​Country Editor Victoria Murphy has been covering the British royal family since 2010. She has interviewed Prince Harry and traveled the world on several royal tours. she was the daily mirror's Royal Correspondent and is a regular contributor to Good Morning America.