Movies
Separated from Hubby, Sreeja Begins New Journey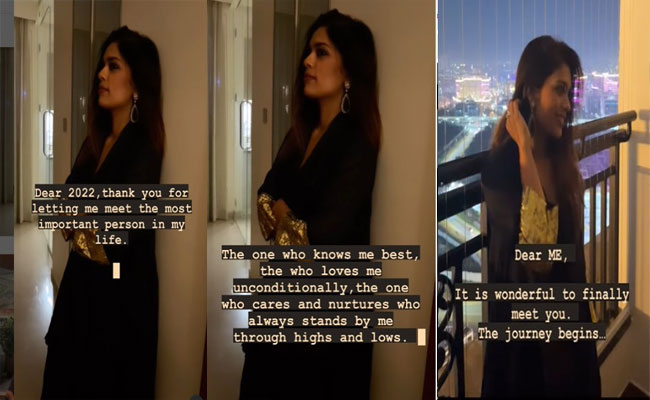 Sreeja Konidela, the younger daughter of Chiranjeevi, has announced that she will embark on a new journey in 2023.
She is mother of two children. She recently divorced her second husband, Kalyaan Dhev.
The reason for their split is unknown, but she unfollowed him on social media last year and moved back in with her parents.
Sreeja explained on social media that she found her strength and started the journey.
"Dear 2022, thank you for making me the most important person in my life. The one who knows me best, the one who loves me unconditionally, the one who cares and nurtures me, who is always by my side through the ups and downs. Dear me, It's wonderful to finally meet you. The journey begins," she wrote in her video.
She concluded her post with this message: "Stepping into 2023 with love, compassion, joy and wisdom."