Movies
Keanu Reeves has blood on his hands in new John Wick: Chapter 4 poster
We are days away from John Wick: Chapter 4, the film's early reviews called it "glorious," "epic," and "crass," and soon we'll be able to experience it for ourselves. The Keanu Reeves-led Feature also a secret screening at the ongoing SXSW film festival and has received critical acclaim for his epic stunts. Meanwhile, a new Dolby poster teases fans to expect blood and nunchucks from the upcoming feature.
The new poster shows John Wick's bloody knuckles and he's holding a nunchuck. With everybody John Wick Guess the stunt work gets bigger and better. For the new film, the cast and crew went one step further and shot action sequences in some of the world's most scenic locations. He shares his excitement about the new work of art, Jed HarmsenHead of Cinema and Group Entertainment at Dolby, said: "John Wick films are popular for their explosive action sequences, which come to life in Dolby Cinema, as viewers will feel like they're right in the middle of the action with Wick."
"John Wick's epic action sequences
Reeves previously revealed in a behind-the-scenes featurette that he trained with nunchucks for weeks, saying, "It's been about 12 weeks of training. It's new levels of action, you know, 'let's have nunchucks', which was a challenge." He continued, "We smash people, we smash people, it's just amazing! We did some stuff that pushes John Wick to the limit." The franchise's action sequences have been a highlight among fans, and what would you expect from an ex-assassin whose name is legendary in its own right? Reeves and the crew have upped the ante in movie after movie, whether it's him wielding guns on horseback or assassinating a building full of enemies. Fans admire the adrenaline rush and tension the sequences create and the way Reeves performs them.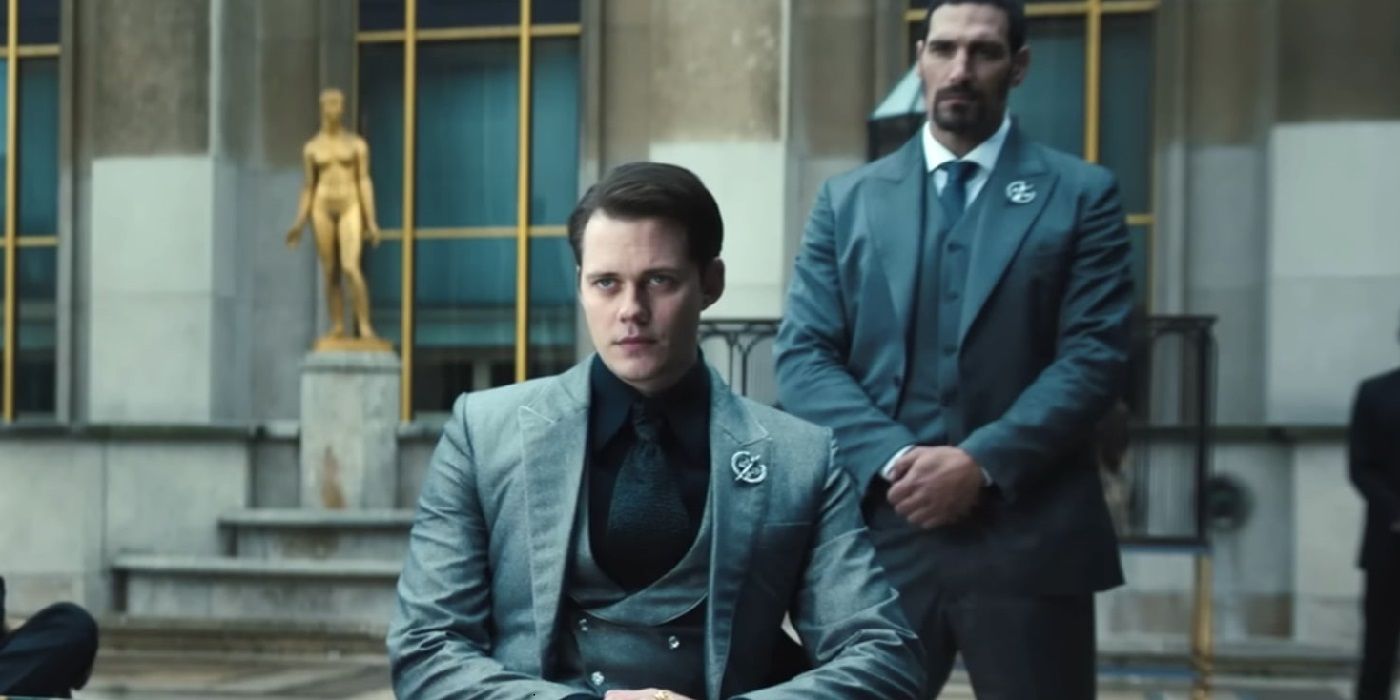 The feature is led by franchise Helmer Chad Stahelski from a script by Shay Haden And Michael Finkbased on characters from Derek Kolstad. The film stars Reeves as John Wick, Donnie Yen as Cain, Laurence Fishburne as Bowery King, Hiroyuki Sanada as Shimazu, Shamie Anderson as The Tracker Lance Reddick as Charon, Rina Sawayama as Akira, Scott Adkins as Killa, Natalia Tena as Katia, Marco Zaror as Chidi and Bill Scarsgard as John's nemesis the Marquis de Gramont.
John Wick: Chapter 4 Drops in theaters March 24th. You can check out the new poster below: