Movies
Daisy Ridley reveals the concept behind her new movie 'Magpie' [Exclusive]
The film, which is being filmed, was written by Ridley's husband Tom Bateman and co-stars Shazad Latif.
Daisy Ridley Fans have every reason to be happy. In the following years The Rise of Skywalker, it feels like we'll have to do without her sunny personality and compelling presence on our screens. During her latest film Sometimes I think about dyingwhich just premiered at the Sundance Film Festival, while it's not exactly "sunny," it's still a welcome return for the actress, whose last major role came in 2021 Chaos Wandering.
But also as the hype for Sometimes I think about dying continues, Ridley is already looking to the future. In a Sundance interview with Collider's editor Steve WeintraubRidley was asked about her latest project, Magpie, which she was due to start filming on Monday after leaving Park City and which has a very personal meaning for her. Of the upcoming movie written by Ridley's husband Tom Bateman Based on Ridley's own original concept, the actress said:
The film follows a family, a woman who is at home with a baby and is easily pushed to her limits. Her husband, who accompanies her daughter to a movie set, falls in love with the actress who plays the mother. It's fantasy versus reality and what things mean and different perspectives and what they add to how we see characters. And also what the audience's prejudices can inform when they project onto the characters. So it's a lot of things.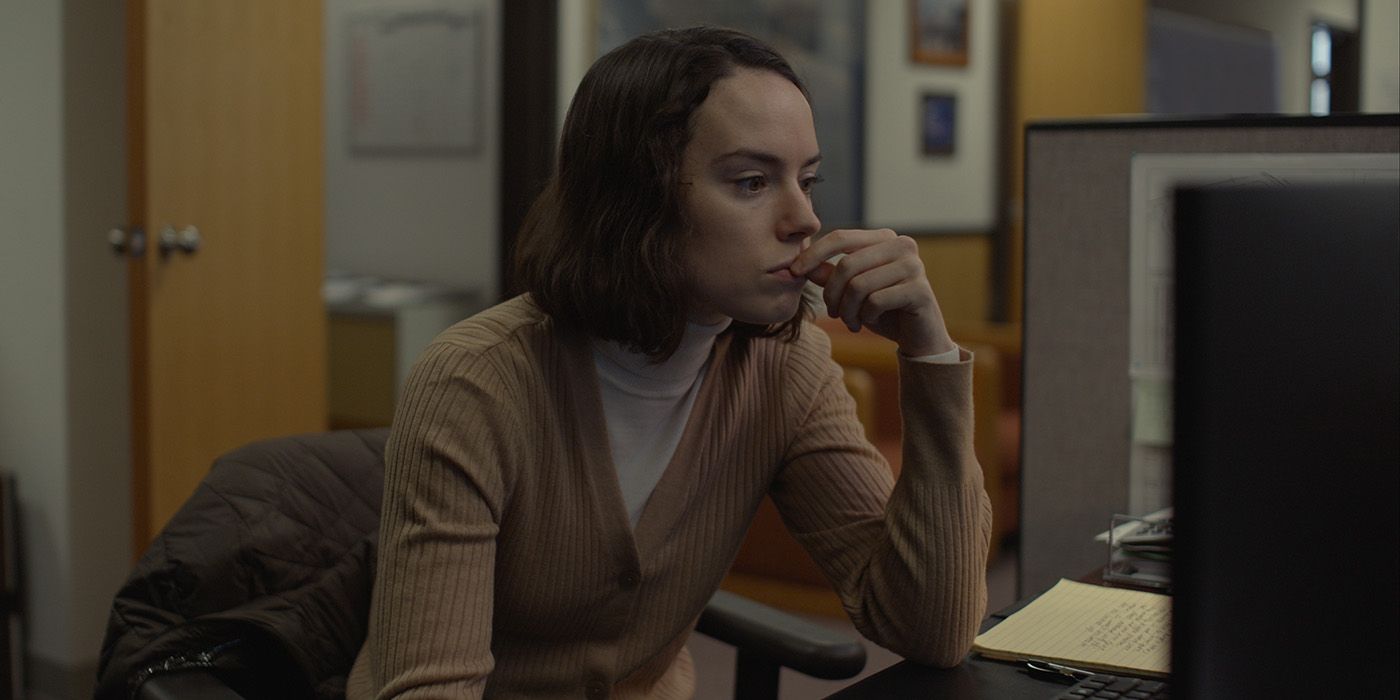 She elaborated on the project and confirmed that she will be playing the role of the mother, praising the entire collaborative process, saying:
My husband, [Tom Bateman], wrote it. It's excellent and we have a fantastic cast and crew. Honestly, by working on this, it's just the power of what people can do together, when everyone's like, 'This is what we're doing, we're holding hands. We're limited on time, we're on a budget, we have to do this…" and we become part of amazing things.
From Ridley's latest film Sometimes I think about dyingcolliders Ross Bonaime gave it an A- and said in his review that "Sometimes I think about dying is a dark comedy of restraint and stillness, but within that stillness lies an incredible amount of power and emotion," he added, adding that the film may be Ridley's best effort to date.
You can look at what Ridley said magpie in the player above. Look for our full interview with the cast and director of Sometimes I think about dying soon.
Special thanks to our partners at Sundance for 2023, including presenting partner Saratoga Spring Water and supporting partners Marbl Toronto, EMFACE, Sommsation, Hendrick's Gin, Stella Artois, mou and all-electric vehicle Fisker Ocean.